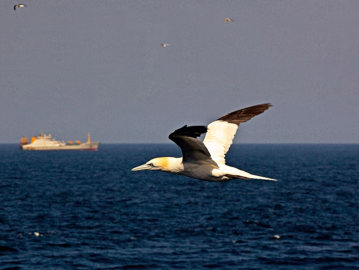 Our responsibility
A healthy and sustainable world for people, the sea and fish. That's what we feel responsible for.
Our responsibility
Our goal is to contribute to healthy lives while preserving the sea. Both now and for future generations.
We value making our contribution to the health of people and minimising our impact on our planet. So, to us, it's only natural that we catch, farm, process and sell our fish and shrimp in a sustainable way.
Our sustainability strategy
As a family fishing business, we feel responsible for continuity. Cornelis Vrolijk has been around for over 140 years and intends to continue to supply the best sea products for generations to come. That means that we take the utmost care when dealing with our environment, the people, and the sea. That belief is not just in our DNA; it's also in the way we do business.
To us, taking responsibility means pursuing a sustainable way of doing business in a social, an ecological as well as an economic area. Both now and in the future. That way, we contribute to the health of people, even in places where access to healthy proteins cannot be taken for granted. We also want to take good care of our own employees, of the employees in our entire fish supply chain, and of the local communities where we are active. We understand that the way we catch our fish impacts the environment. That's why we pay extra attention to keeping up the fish stock levels and reducing negative effects on the environment.
We have worked out our policy by conducting a materiality analysis. We reviewed which themes are important to Cornelis Vrolijk and which are important to people and the environment. We have also discussed these with internal and external stakeholders. Next, we identified six areas where we can make the greatest contribution. We call these our focus areas.
Our focus areas
Below are our six focus areas. Click the links to see why these themes are so important to us.