Jan 22, 2021
Use of hydrogen on board demersal fishing vessels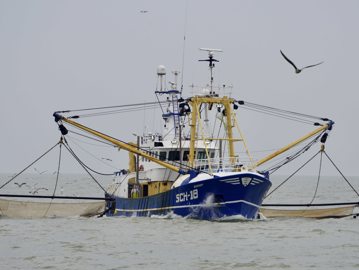 On 21 January 2021 the province of Zuid-Holland presented a short film on the H2GO research project, in which Cornelis Vrolijk is a project partner. The aim of the project is to study whether hydrogen can be used on board fishing vessels. Using hydrogen as a green fuel will enable fishing vessels to sail emission-free.
In February 2019, Jaczon, part of Cornelis Vrolijk, was approached to take part in the H2GO project. The pilot focuses on a demersal fishing vessels roughly 30 metres in length. Attention will also be given to the local infrastructure required to supply vessels with the "new fuel". The project is an initiative of the province of Zuid-Holland. Other partners in the project are Delft University of Technology (TU Delft), the Netherlands Organization for Applied Scientific Research (TNO), Maaskant Shipyards, Wetec and Nedstack.
The first phase of the project concentrated on a feasibility study. The project partners explored the possibilities together and discussed the limitations they came across. Potential legislative and regulatory barriers were also discussed, such as capacity limits for fishing vessels under the Common Fisheries Policy.
Options for obtaining subsidies are now being explored so that the development of the required technology can get underway. To support subsidy applications, a short film has been made to illustrate the project and the ambitions of the project partners.