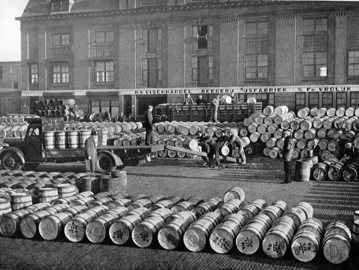 Our history
From family business to a family of businesses
Family business since 1880
In 1880, Frank Vrolijk laid the foundations for our family business. He started out as a herring trader in Scheveningen and, together with his family members after him, expanded to an international family of businesses.
From the early 20th century, the ship owner and trading company focused on fishing for herring in the North Sea. In the early fifties, his eldest son, Cornelis Vrolijk, relocated part of the business to IJmuiden and continued under the name of Cornelis Vrolijk's Visserij Maatschappij BV.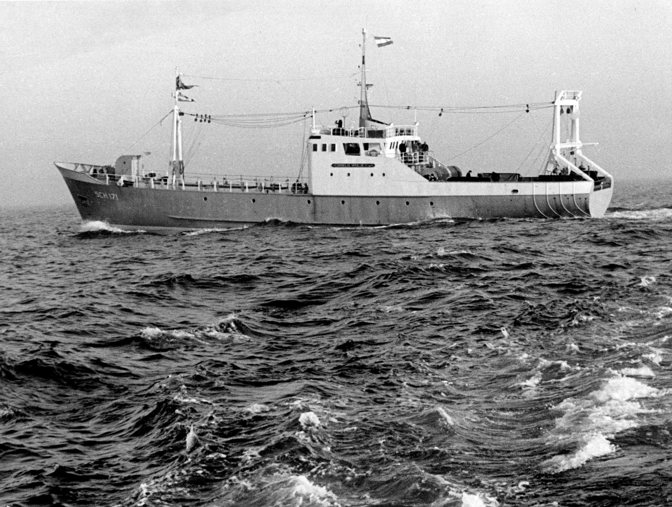 From herring fishing to world markets
The 1960s saw the advent of the stern trawler. New preserving methods were introduced for our fishery business as well. Freezer facilities and cold stores were added on board, so that the fish could be frozen immediately after being caught. A real innovation in those days, and one that changed our business completely. 
In the late 1970s, we expanded the original herring fishing activities to new species like mackerel and horse mackerel. We also expanded sales from just north-western Europe to the international world market. A large part of our catch has since been destined for the African and Asian markets.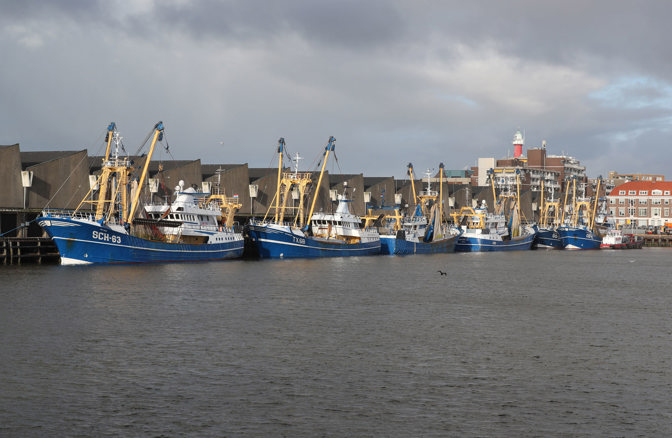 Diversifying our activities
Through Primstar, we have also been active in fishing for and farming tropical shrimp since the mid-1990s. When we took over fishing company Jaczon in 2005, we became active in demersal fishing on flatfish species like sole and plaice.
Since 2016, several fish processing and trading businesses have been added to our family of businesses. As a result, Cornelis Vrolijk is represented in the entire fish supply chain. That means that we control the entire fish supply chain: from the time the fish is caught until the moment it is in the store. We also call this: 'from ship to shelf'.
Our family of businesses today
Cornelis Vrolijk and subsidiaries employ a total of over 2,000 people around the world. We are still a family business, but with the acquisition of various companies, we have become a family of businesses as well. Together with the businesses within our family, we supply high-quality products in a sustainable way every day.